Amazon orders increase by 60% during Prime Day promotion
Amazon announced on Wednesday that its order increased by 60% during Prime Day promotion though it encountered internet troubleshoot in the beginning.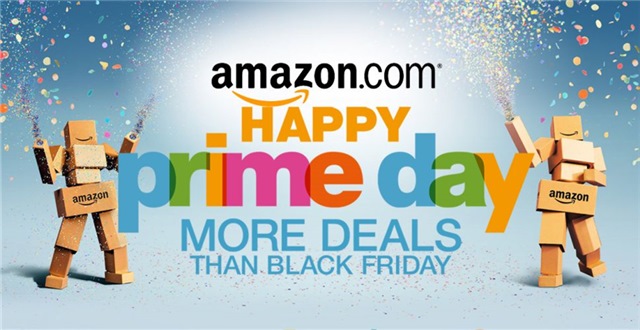 Thanks to the reasonable discouts, Amazon daily sales on Tuesday broke the history record. Fire TV dongle became the best seller. Amazon claimed that the American orders increased by 50% on Prime Day and mobile apps downloads increased by 100%. 
The Prime Day promotion was open to Prime subscribers who paid $99 annual fee. However, Amazon have not revealed the overall sales data. 
"Amazon concerned the prediction control, they might predict it will welcome bigger sales based on the pace of sales," said Supriya Chaudhury, data and analysis chef of Clavis Insight. 
"Its sales increased by 60% yoy during this Prime Day promotion means the sales volume had exceeded $650 million," said Chaudhury. The net sales turnover of Amazon Q1 was $20.58 billion. 
Citibank analyst once predicted that Amazon might realize $1 billion turnover on the day of Prime Day. However, Amazon's servers encountered technical failures during the promoted activities which led to some discount commodities were unable to be put in the shopping cart. 
According to the current estimation, the sales turnover on the day of Prime Day was far behind the ones of Double 11 of Alibaba. Alibaba made the sales record of 4 14 billion on the day of November 11, 2015. 
Gene Munster, analyst of Piper Jaffray, claimed the sales increase of 60% has reached Amazon's increase prediction at 37%. 
The Prime Day promotion might also attract more consumers register Prime subscribers as it offered music, video and on-hour delivery services at the same time. 
Daniel Kurnos, analyst of Benchmark, predicted Amazon obtained more 6 million new subscribers on Prime Day.